Quick and Easy Cable Stripping
With the HELUTOOL HAM 29, HELUKABEL introduces an innovative outer jacket cutter to its portfolio.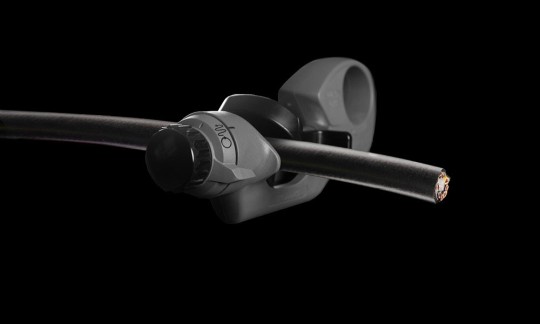 HELUKABEL expands its accessory portfolio with the HELUTOOL HAM 29, an innovative outer jacket cutter. This universally applicable tool is designed for cable diameters ranging from 4.5 to 29 millimetres. The blade, made of hardened steel, is suitable for both soft and hard insulation materials and the cutting depth can be precisely adjusted up to three millimetres. As a result, the outer jacket of cables and wires can be effortlessly removed without damaging the underlying insulation or braiding.
The HELUTOOL HAM 29 is also very impressive with its well thought-out and ergonomic design. A spring quick clamping system reliably holds the cable in position. Users can easily adjust the device for round, spiral, or longitudinal cuts with just one hand movement. Injuries are virtually eliminated due to secure construction and the blade is protected from jamming and damage caused by incorrect use. The smooth supporting surface allows for smooth and fatigue-free work and its compact dimensions make the outer jacket cutter fit into any tool case or pocket.
With the HELUTOOL HAM 29, electricians and installers gain a handy and helpful tool that saves time and effort during cable laying and connection. Users benefit from precise and clean results during stripping and a safe working method without risk of injury.
HELUTOOL HAM 29 - Tutorial
Back