Production – Cable Production in Germany, Poland & China
HELUKABEL has been manufacturing cables since 1988 in the Windsbach factory near Nuremberg, the location where our cable production first began. Our test facilities are in the same location, and to date, Windsbach's production capacity has been expanded three times, which is a strong commitment to Germany as a production location. Other production plants in Europe are located in Meissen / Germany, and Jaworzno / Poland. Since 2014, an additional production facility was established in Taicang/China, which enables us to react quickly and flexibly to requests from Asian customers.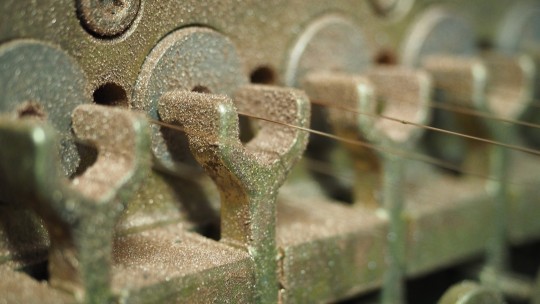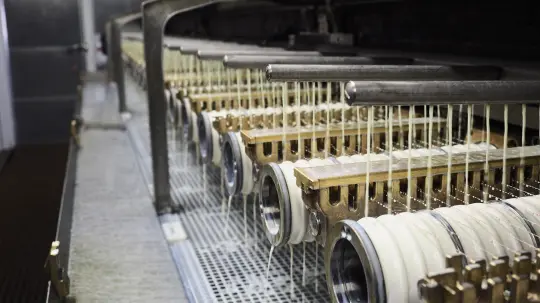 Windsbach & Meissen - Production Sites in Germany
In our two facilities we manufacture according to the latest production methods, and annually we produce approx. 1 million conductor kilometres (that's 77 times around the globe). Over 300 employees are specialized in making high-quality standard and specialty cables.
Using the latest materials in cable technology, and cooperating with international testing institutes, makes us an innovation leader in the areas of automation, data technology, building management systems, and renewable energy.
Production figures:
50,000

m² Production facility
26 Extruder facilities
20 Stranding machines
60 Braiding machines
Cables & wires from 0,05 to 1000 mm²
According to: EAC, UL-CSA, HAR, CCC, Germanischer Lloyd, TÜV or according to customer specifications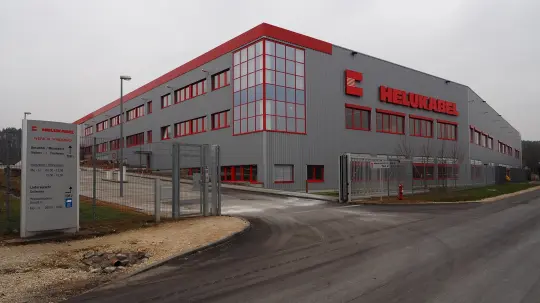 HELUKABEL® production plant in Windsbach, Germany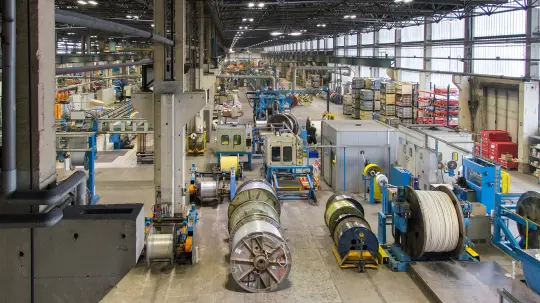 HELUKABEL® subsidiary Balzer Kabel in Meißen, Germany
Jaworzno - Production in Poland
In the vicinity of Krakow, HELUKABEL Eltron manufactures high-quality copper stranded wires and strips, compensating and thermoelectric cables as well as cables withstanding high temperatures, for permanent use up to 400°C. The products, which are manufactured according to international standards as well as customer-specific requirements, are used worldwide, for example, in the automotive industry, electrical industry, large-scale plant construction and heavy industry sectors.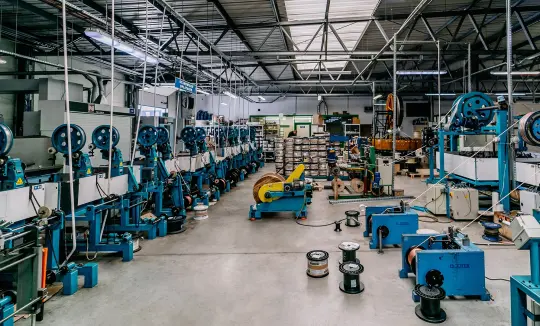 Cable production in Jaworzno, Poland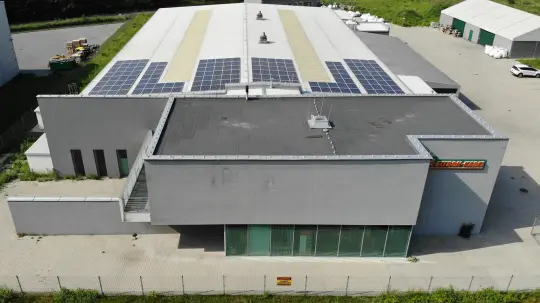 at HELUKABEL Eltron
Taicang - Production Site in China
HELUKABEL® operates a new production facility in Taicang (near Shanghai) in China. A production space of 7,000 sqm is used to produce cables and wires for the Asian market.
The focus is on premium flexible and highly flexible cables and wires, manufactured according to Chinese and international standards. Adjustable manufacturing cells allow for short delivery times, and their proximity to HELUKABEL 's logistics centre for the Asian region offers important advantages in the executioning of large projects in the Asian market.